Starting a Business in Rock Island
Starting a business is daunting. If it were easy, everyone would do it. For those who have a great idea or a great product, the hard work is worth it to share that product or service with their community. If you've been thinking about starting a business, we have a few tips and resources to get started.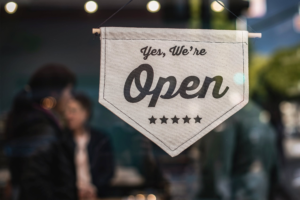 First, you're going to need a business plan. Writing a business plan is not something that comes easy to most entrepreneurs. It's a formal document meant to outline the goals of the business, and how the business means to achieve those goals within set timeframes (usually a 3-5 year plan). Yet, it's also a sales document, meant to show investors, partners, and other parties how well thought out is your business strategy, and how your business will ultimately succeed.
There are a number of resources available for writing a business plan, such as this Forbes Guide or this Shopify Guide which includes links to video tutorials. An internet search will yield more results, as will a trip to the Rock Island Library. Those are all great resources, and there are other local resources here to help as well. We want new businesses to succeed in Rock Island, and the QC SBDC offers free services to help entrepreneurs write business plans. You can reach out through email ([email protected]) or phone (309-762-3999 ext. 62243) to ask about free services to help write your business plan today.
When you have your business plan complete, you'll want to register your business with the State of Illinois. You'll need to choose a business structure and learn about your tax and legal liabilities. It may be worth talking to a local tax attorney as well, but start with the Illinois Department of Revenue and complete Form REG-1, the Illinois Business Registration Application. Then you'll want to consider all the financial and legal risks you're taking and minimize those risks through finances and insurance.
You're going to need to find a space for your business. Even if you have a mobile business, such as a food truck or the mobile boutique Brick and Motor began with their business, you have to find places to take that business to set-up shop. Find a location that works for you. It's probably worth talking to a Realtor who specializes in commercial properties, and the City of Rock Island has a list of Available City Properties that can also be helpful.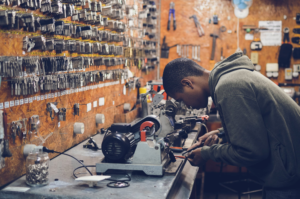 Speaking of the City of Rock Island, you'll definitely want to check out their resources regarding Permits. It's important to make sure you're doing everything properly, so your business doesn't run into trouble or delays.
We've mentioned several local resources to help you through this journey, including local Realtors, the Rock Island Library, and the QC SBDC. The DARI FORWARD Portal is another online resource that aims to collect local resources specifically designed to help local businesses. This free portal connects local businesses in Rock Island to a comprehensive list of resources like grants, loans, credits, offers, and local incentives. Explore dozens of federal, state and local assistance programs, to quickly find resources you are eligible for based on your business profile, and chat live with a dedicated city staff member.
Please see the Do Business Here section of our website for more information and helpful links. We all want Rock Island to thrive, and that means having a variety of successful businesses in our community. We wish nothing but success to our local entrepreneurs. We can't wait to see you open for business!