Live-Work Rock Island information and class schedule
Rock Island takes a proactive approach to encouraging new investment to help our community grow. The Development Association of Rock Island partners with Economic Growth Corporation (GROWTH) in order to offer a homebuyer assistance program for individuals or families wishing to buy a home anywhere within the city limits of Rock Island.
Through our Live-Work RI program, funds can be provided to help with down payment and closing costs. Our program includes individualized counseling and an educational workshop that will lead you through the process of selecting, purchasing, and maintaining a home.
Funding is allocated on a first-come, first-serve basis. Programs may change without notice. Please contact our office at 309-788-6311 for more information on available programs.
In accordance with federal law and the U.S. Department of the Treasury policy, this institution is prohibited from discriminating on the basis of race, color, national origin, sex, age or disability. To file a complaint of discrimination, write to Department of the Treasury, Office of Civil Rights and Diversity, 1500 Pennsylvania Ave. NW, Washington D.C., 20220 or call (202) 622-1160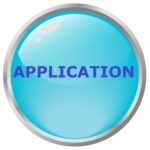 For Realtors & Lenders
Equal Housing Opportunity Working with a Buyer?
If you are working with a buyer interested in going through Live-Work Rock Island program, please note that it is important for the buyer to:
Sign up for the 8-hour homebuyer education class.
Once a completed application has been submitted, housing staff will typically be able to review the completed application within 5 business days to determine eligibility and provide a plan of action.
Making an Offer to Purchase:
When the buyer is approved through the program, offers to purchase must:
Allow for 60 days between acceptance of the offer and closing
Homebuyer Assistance Program and amount of assistance must also be noted in the offer to purchase.
Questions?
For more information, contact 309-788-6311 or email.
Frequently Asked Questions
Homebuyer Program Details
Currently, Live-Work RI, an Employer Assisted Housing Program is the only homebuyer program available. Applicant must fill out an application, meet employer eligibility requirements, meet the income limit, qualify for a mortgage loan, and attend homebuyer education class. A list of companies that participate in the home buyer program may be found by clicking on this list.
Why should I complete an application?
Very simply, because you may be eligible for thousands of dollars in assistance for a down payment and closing costs.
When Should I Apply?
Complete an application as soon as you begin thinking seriously about purchasing a home. Our housing staff is here to guide you through the entire home buying process, start to finish. The Live-Work Rock Island program cannot work for you if you wait until after you make an offer-to-purchase.
Do I Have to Get a Home Loan?
You will need to qualify for a first mortgage loan from an approved lender. Our housing staff work one on one to assist you with financial education and help you obtain financing that is affordable and easily understood.
Can I use a REALTOR®?
We strongly encourages you to work with a qualified REALTOR®. Find one that you are comfortable with because he/she can save you a lot of time and money.
How Long Does it Take?
Once a completed application has been submitted, our housing staff will typically review your completed application and provide a plan of action within 5 business days. Staff will also schedule a meeting with you to review the plan and help you take steps needed to apply for a first mortgage loan from a participating lender of your choice. Once approved for the program, offers-to-purchase must allow for 60 days between acceptance of the offer and closing.
Getting Started
A budget worksheet will help you figure out your household expenses. This document is required and is recommended as the first step before considering home ownership. Click here to download the budget worksheet.
What Are the Steps?
DARI wants you to have a positive homebuyer experience! While using  the Live-Work RI housing programs, it is important to follow the necessary steps.
Homebuyer Education is REQUIRED!
Prior to closing on the home, the homebuyer must attend a homebuyer education class.
The 2021 class schedule is as follows:
2021 Class Schedule:
Saturday, January 16
Saturday, February 13
Saturday, March 13
Saturday, April 17
Saturday, May 15
Saturday, June 12
Saturday, July 17
Saturday, August 14
Saturday, September 18
Saturday, October 16
Saturday, November 13
December class tentative.
RSVP for Homebuyer Education Class Today!
The class is free and lunch is provided. Call our office today to make a reservation.
We also offer Post Purchase education classes
Post Purchase classes are held from 9:00-11:00AM as an interactive webinar.
2021 Post Purchase Class Schedule:
January 30
April 24
July 31
October 30
Call 309.788.6311 or email [email protected]. Our office Housing & Financial Education Center address is 114 19th Street, Rock Island, IL 61201.
Economic Growth Corporation is an Adopter of the National Industry Standards for Homeownership Education and Counseling. To view Economic Growth Corporation's Privacy Policy, click here.